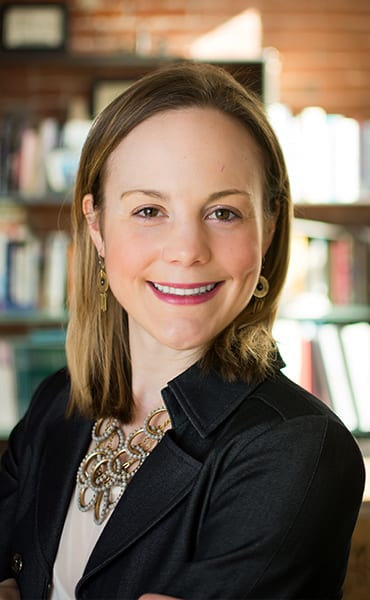 Elizabeth McKinley
Principal
Elizabeth overseas Catapult's project management, analysis and reporting functions. She also leads and moderates digital research initiatives and conducts focus groups and interviews.
Elizabeth began her career at GfK in the Brand and Customer Experience sector, specializing in domestic and global brand tracking and communications/ad testing. In 2014, Elizabeth was promoted to Senior Research Manager within GfK's Qualitative & Ethnography practice to pursue her true passion, which is qualitative research. In this role, Elizabeth gained broad experience across traditional and online methodologies, including moderating, project management, developing screeners & guides, analysis & reporting and proposal development.
Elizabeth graduated magna cum laude from Mount Holyoke College with a degree in Sociology. She holds a Masters in Marketing Research from the University of Georgia.
Elizabeth currently lives in Lancaster, PA with her husband, Alec, and their toddler son, Aidan. For fun, she loves to work out, explore local wineries & breweries and binge-watch her favorite reality TV shows.
In 2022, Elizabeth was elected to serve on the national board of QRCA, the Qualitative Research Consultant's Association.
Email: elizabeth@catapultmarketinggroup.com
Phone: 610.316.0242
Leadership:
QRCA Board of Directors
QRCA Philadelphia Chapter Treasurer
QRCA National Membership Committee Chair
QRCA Annual Conference Committee Member
Awards:
2015 QRCA Young Professionals Grant winner (awarded to 10 outstanding qualitative researchers under 35)
2018 QRCA Rising Star Award winner (for significant contributions to the organization and the research field)