Elizabeth was honored to receive the Rising Star Award at the annual Qualitative Research Consultants Association (QRCA) conference in Phoenix, AZ on January 25, 2018. The award is given to a member under 40 who has made significant contributions to the organization. Elizabeth has been very active in QRCA over the past year, serving as the Treasurer of the Philadelphia chapter, the co-chair of the Membership Committee and as an active member of the Young Professional Grant committee.
Elizabeth and Carolyn had a wonderful time at the conference, seeing old friends, meeting new ones and learning from peers during breakout presentations. Elizabeth served on the planning committee for the conference. Both are already excited about the 2019 conference in Savannah, GA next January.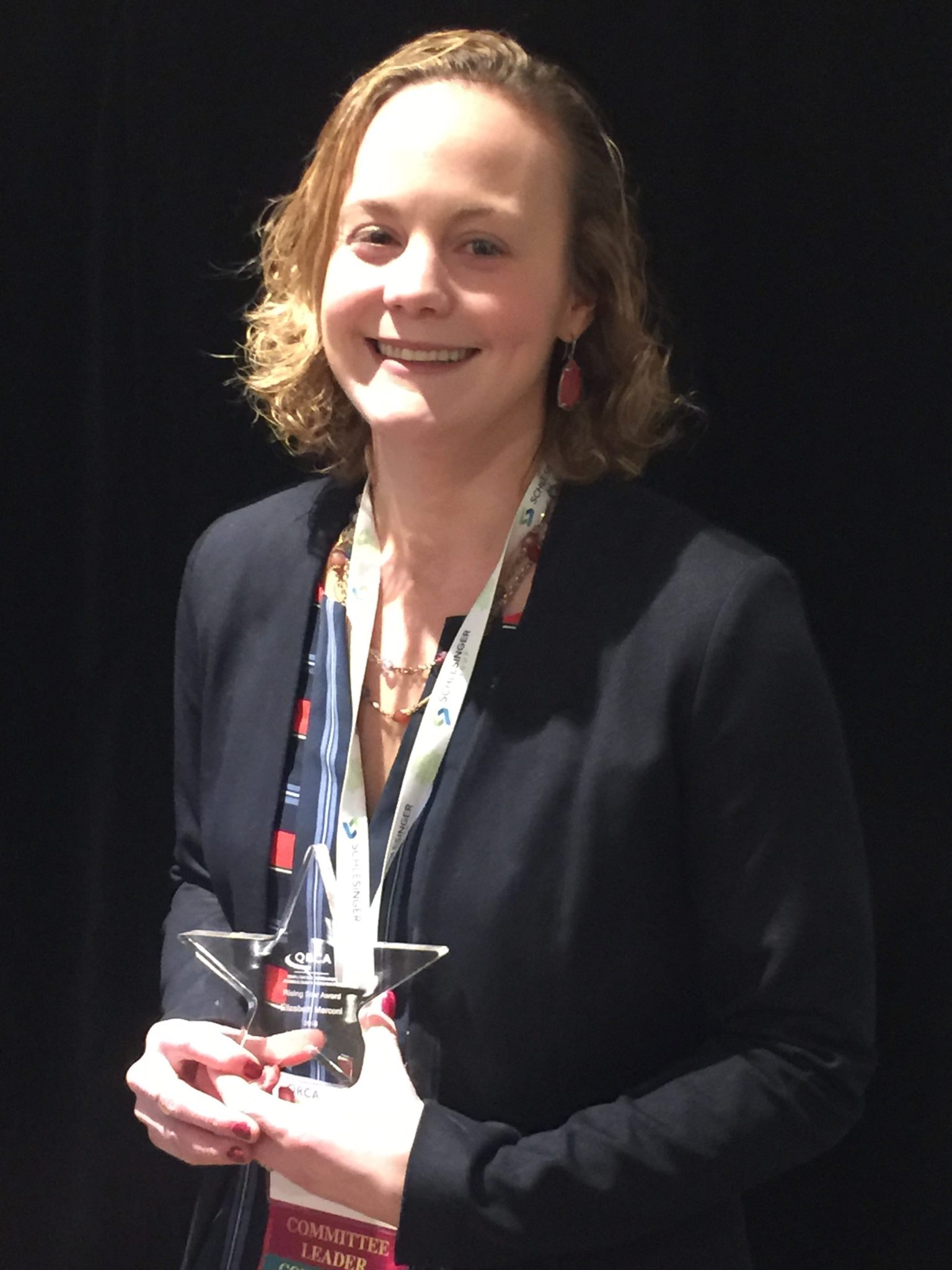 Elizabeth was thrilled to receive her award alongside friend and Philadelphia chapter co-chair Abby Leafe, who was honored with the coveted Maryanne Pflug Spirit Award. Abby absolutely exemplifies the award's edict of friendliness, creativity, commitment to QRCA, leadership, optimism, humor, mentorship, a passion for life and an unconditional positive regard for all.
We firmly believe that two Philly girls taking home trophies served as a lucky charm for the Eagles at their Super Bowl win just a week later!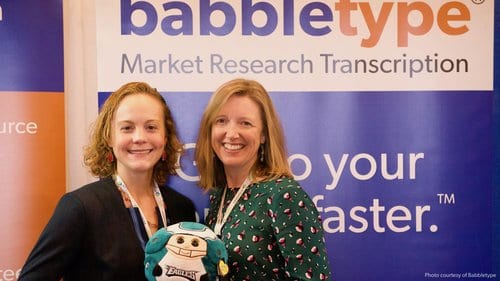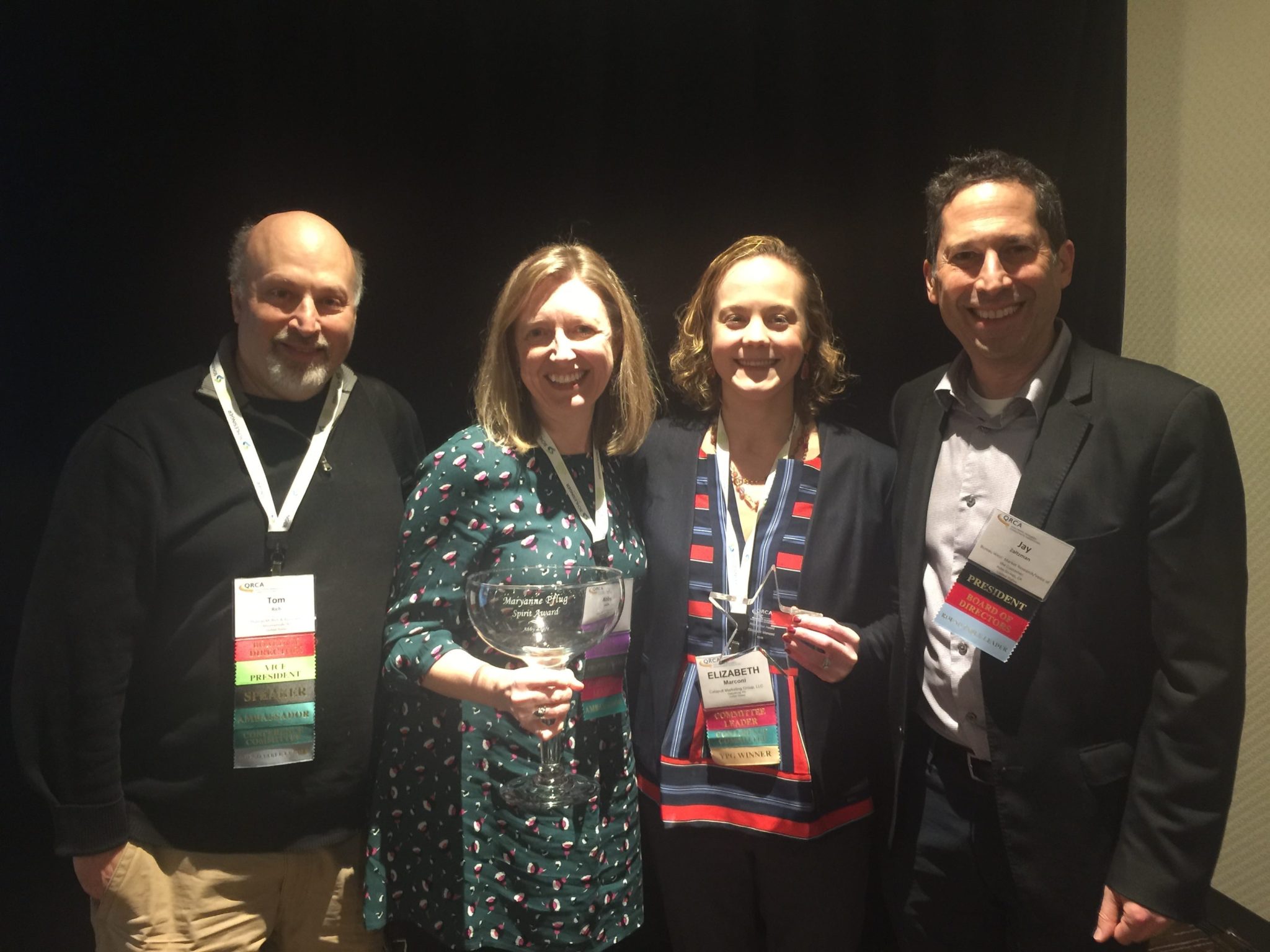 L to R: QRCA Vice President Tom Rich, Abby Leafe, Elizabeth and QRCA President Jay Zaltzman
Thanks John Feldcamp at Babbletype and Carolyn Marconi for the photos!